The goal of this website is to be a safe for souls website advancing Catholic thinking and education. When editing, please adhere to the Content Standards.
Some images have been enhanced for teaching purposes and may not be identical to the original artwork.
Category:Barbados
From The Work of God's Children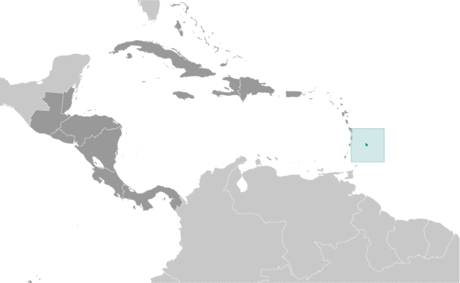 The island was uninhabited when first settled by the British in 1627 A.D.. Slaves worked the sugar plantations established on the island until 1834 A.D. when slavery was abolished. The economy remained heavily dependent on sugar, rum, and molasses production through most of the 20th century. The gradual introduction of social and political reforms in the 1940s and 1950s led to complete independence from the UK in 1966 A.D.. In the 1990s, tourism and manufacturing surpassed the sugar industry in economic importance. English is the primary language.
See Also
---
Bar*ba"dos or Bar*ba"does, n.
Defn: A West Indian island, giving its name to a disease, to a cherry, etc. Barbados cherry (Bot.), a genus of trees of the West Indies (Malpighia) with an agreeably acid fruit resembling a cherry.
-- Barbados leg (Med.), a species of elephantiasis incident to hot climates.
-- Barbados nuts, the seeds of the Jatropha curcas, a plant growing in South America and elsewhere. The seeds and their acrid oil are used in medicine as a purgative. See Physic nut.
Subcategories
This category has the following 2 subcategories, out of 2 total.
B
W
Pages in category "Barbados"
This category contains only the following page.
B
Media in category "Barbados"
The following 5 files are in this category, out of 5 total.