The goal of this website is to be a safe for souls website advancing Catholic thinking and education. When editing, please adhere to the Content Standards.
Some images have been enhanced for teaching purposes and may not be identical to the original artwork.
Category:Belarus
From The Work of God's Children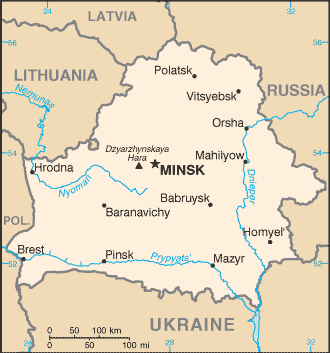 After seven decades as a constituent republic of the USSR, Belarus attained its independence in 1991 A.D.. It has retained closer political and economic ties to Russia than any of the other former Soviet republics. Belarus and Russia signed a treaty on a two-state union on December 8, 1999 A.D. envisioning greater political and economic integration. Belarussian and Russian are spoken.
Subcategories
This category has the following 5 subcategories, out of 5 total.
G
M
P
R
V
Media in category "Belarus"
This category contains only the following file.