The goal of this website is to be a safe for souls website advancing Catholic thinking and education. When editing, please adhere to the Content Standards.
Some images have been enhanced for teaching purposes and may not be identical to the original artwork.
Category:Brazil
From The Work of God's Children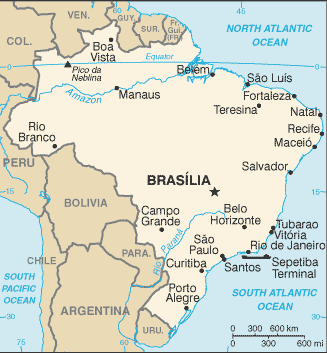 Following three centuries under the rule of Portugal, Brazil became an independent nation in 1822 A.D. and a republic in 1889 A.D.. By far the largest and most populous country in South America, Brazil overcame more than half a century of military intervention in the governance of the country when in 1985 A.D. the military regime peacefully ceded power to civilian rulers. Brazil continues to pursue industrial and agricultural growth and development of its interior. Exploiting vast natural resources and a large labor pool, it is today South America's leading economic power and a regional leader. The official language is Portuguese, but Spanish, English, and French are also spoken.
(previous 200) (
next 200
)
Subcategories
This category has the following 194 subcategories, out of 303 total.
A

B

C

C cont.

D

E

F

G

H

I

I cont.

J

L

M

N

O

P
Media in category "Brazil"
The following 6 files are in this category, out of 6 total.
(previous 200) (
next 200
)