The goal of this website is to be a safe for souls website advancing Catholic thinking and education. When editing, please adhere to the Content Standards.
Some images have been enhanced for teaching purposes and may not be identical to the original artwork.
Category:Escape of David
From The Work of God's Children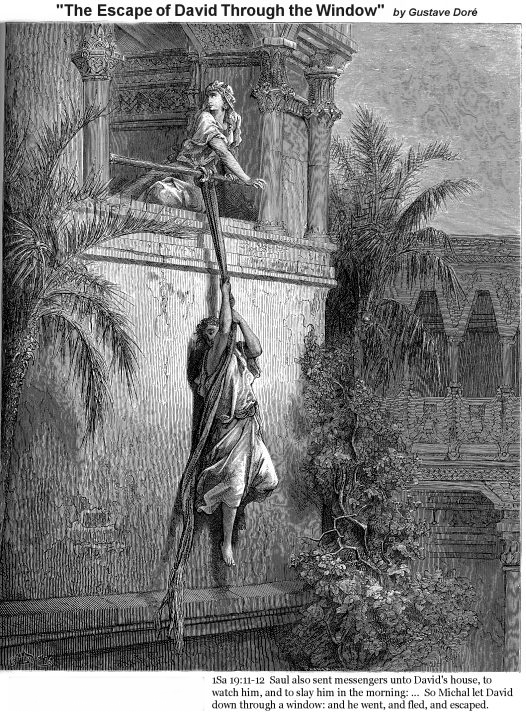 1 Samuel 19:11-12
19:11. Saul therefore sent his guards to David's house to watch him, that he might be killed in the morning. And when Michol (Michal), David's wife, had told him this, saying: Unless you save yourself this night, tomorrow you will die:
19:12. She let him down through a window. And he went and fled away, and escaped.
Media in category "Escape of David"
The following 2 files are in this category, out of 2 total.