The goal of this website is to be a safe for souls website advancing Catholic thinking and education. When editing, please adhere to the Content Standards.
Some images have been enhanced for teaching purposes and may not be identical to the original artwork.
Category:Estonia
From The Work of God's Children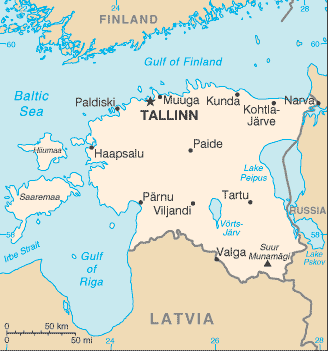 After centuries of Danish, Swedish, German, and Russian rule, Estonia attained independence in 1918 A.D.. Forcibly incorporated into the USSR in 1940 A.D. - an action never recognized by the US - it regained its freedom in 1991 A.D., with the collapse of the Soviet Union. Since the last Russian troops left in 1994 A.D., Estonia has been free to promote economic and political ties with Western Europe. It joined both NATO and the EU in the spring of 2004 A.D.. Estonian is the official language; Russian is also spoken.
Subcategories
This category has only the following subcategory.
E
Media in category "Estonia"
The following 4 files are in this category, out of 4 total.