The goal of this website is to be a safe for souls website advancing Catholic thinking and education. When editing, please adhere to the Content Standards.
Some images have been enhanced for teaching purposes and may not be identical to the original artwork.
Category:Malta
From The Work of God's Children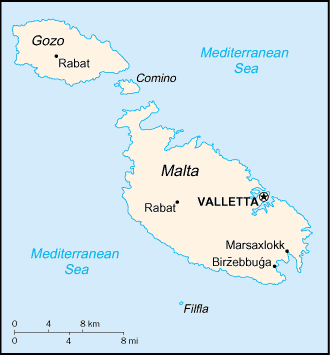 Great Britain formally acquired possession of Malta in 1814 A.D.. The island staunchly supported the UK through both World Wars and remained in the Commonwealth when it became independent in 1964 A.D.. A decade later Malta became a republic. Since about the mid-1980s, the island has transformed itself into a freight transshipment point, a financial center, and a tourist destination. Malta became an EU member in May 2004 A.D.. The official languages are Maltese and English.
Subcategories
This category has the following 4 subcategories, out of 4 total.
E
G
M
R
Media in category "Malta"
The following 3 files are in this category, out of 3 total.