The goal of this website is to be a safe for souls website advancing Catholic thinking and education. When editing, please adhere to the Content Standards.
Some images have been enhanced for teaching purposes and may not be identical to the original artwork.
Category:Mauritius
From The Work of God's Children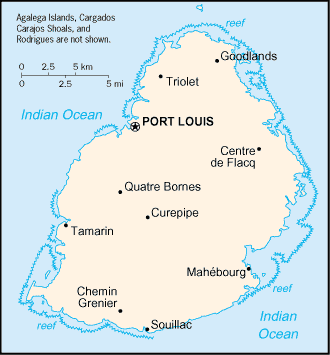 Although known to Arab and Malay sailors as early as the 10th century, Mauritius was first explored by the Portuguese in 1505 A.D.; it was subsequently held by the Dutch, French, and British before independence was attained in 1968 A.D.. A stable democracy with regular free elections and a positive human rights record, the country has attracted considerable foreign investment and has earned one of Africa's highest per capita incomes. Creole, Bhojpuri, French, and English are spoken.
Subcategories
This category has the following 3 subcategories, out of 3 total.
C
P
R
Media in category "Mauritius"
The following 9 files are in this category, out of 9 total.